Innovative Startups Knowledge Optimizer (ISKO) Program
Support technology startups through training,
mentorship, and technology programs that can capacitate founders to develop and commercialize their technology products or services.
The partnership of DOST-PCIEERD and UP-Mindanao envisions that empowering startups can generate employment for Filipinos and help improve the living condition of the impoverished citizens of the country.
The incubation program is exclusive to startups that qualified through the screening process initiated by UPGRADE.
We mainly support startups that resolve gaps and issues on
Sustainable Food System
Supply chain logistics and agribusiness markets
Food Products
Product development and arcade distribution
Bio-economy
Bio-based plastic, bio-energy, bio-fuel, biomaterials
Smart Industries
ICT manufacturing
Green Economy
Water filtration, transport systems, sustainable infrastructure
Services offered to startups
Comprehensive business training programs
Market access
Networking opportunities
Intellectual property management and legal counsel
Linkages to higher education resources
Mentorship from advisory boards and mentors
Rental-free workspace
Eligibility
The incubator accepts application for incubation from early-stage startups that are technology-based, scalable, and socially relevant.
Applicants need to have proven ability to build quickly, sell to customers, and transform an idea into an investible company.
The startup must meet the Screening Eligibility criteria to qualify into the Innovative Startups Knowledge Optimizer (ISKO) Program of UPGRADE.
Screening Process
Application
Interview
Pre-incubation program
Admission to ISKO program
Innovative Startups Knowledge Optimizer (ISKO) Program Life Cycle
The Innovative Startups Knowledge Optimizer Program has two stages: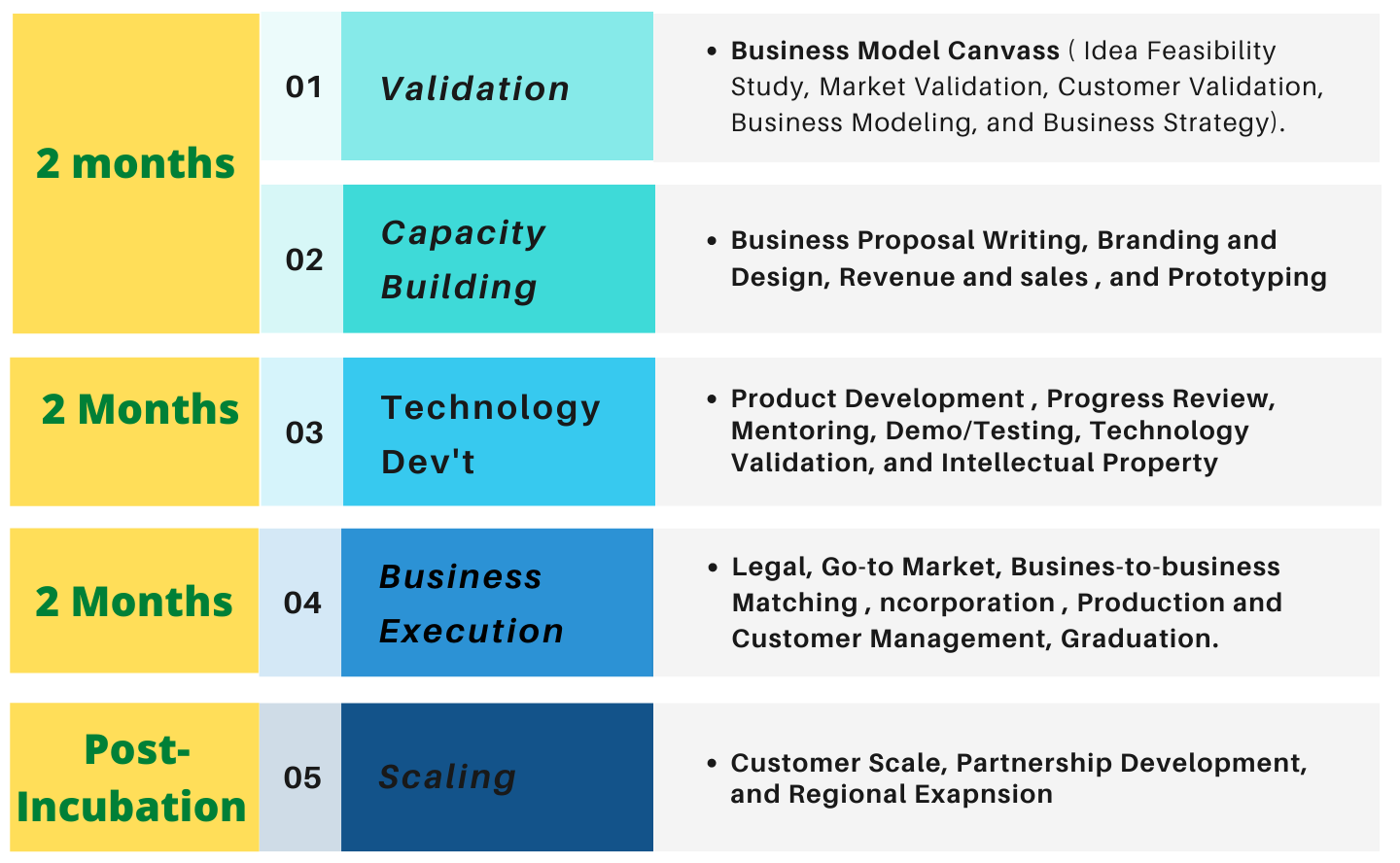 Strategic planning and Customer Discovery
Business Execution
The program helps startups entrepreneurs to succeed in growing businesses.
ISKO design diminishes usual problems experienced by startup providing training, workshop, mentorship, seed funding, free-rental workspace, and network.
Ready? Submit your application now!